Company
Gadula Financial Planning or GFP as we like to call ourselves was founded by president George Gadula. After having been involved in the Insurance industry since 1984 and worked for both Met Life and Royal and Sun Alliance, George decided to Create his own personal Insurance brokerage in the fall of 2001.
Since 2001 Gadula Financial Planning has been providing the Niagara Region and surrounding area with access to the best that the insurance and investment industry have to offer. GFP is a full service brokerage with access to all the major insurance companies in Canada. Make one call and know that you will have the opportunity to speak to a professional that will offer you the best in the industry not just what he or she offers. Think of us as a Car dealership that sells every make and model.
Since it's inception in 2001 George has been fortunate to add his Son Jordan as the newest "Wealth Builder" to the team. Each advisor at GFP has his own approach and style to planning. We are all licensed Life insurance advisors in the province of Ontario.
Thank you for visiting our site and we look forward to meeting with you to develop your Financial "Style".
Jordan Gadula

President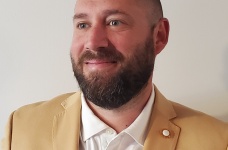 Upon completion of his university Degree Jordan decided to begin a career in financial services. Having been born , raised and educated in the Niagara region it was important that he set up shop here to help our residents create well balanced financial plans. Jordan is here to help with everything from your Mortgage ( M#19001248)
to your Retirment Planning.

Areas of Expertise:

Group Benefits
Life Insurance
Professional Insurance- Disability, Critical Illness
Money Management
Mortgage Agent-M#19001248




George Gadula

Vice President